Yoga
Outdoormix Festival
Yoga is the outdoor wellness discipline par excellence. It gathers professional and amateur athletes around a moment of listening and awakening of the body. Accompanied by a professional, come and enjoy a moment of calm in front of one of the most beautiful views of Embrun's lake.
The different workshops
Yoga trad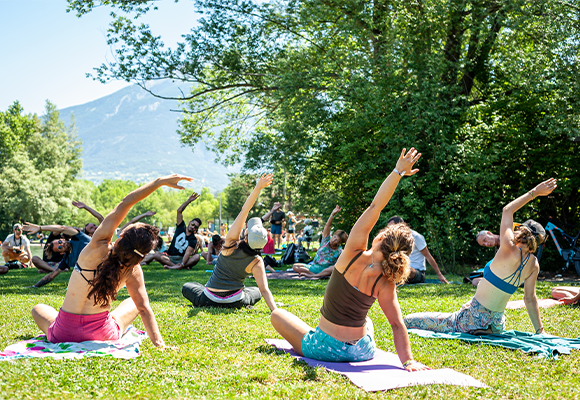 Come and simply relax and take time for yourself. (Re)Discover yoga in different forms…

Paddle Yoga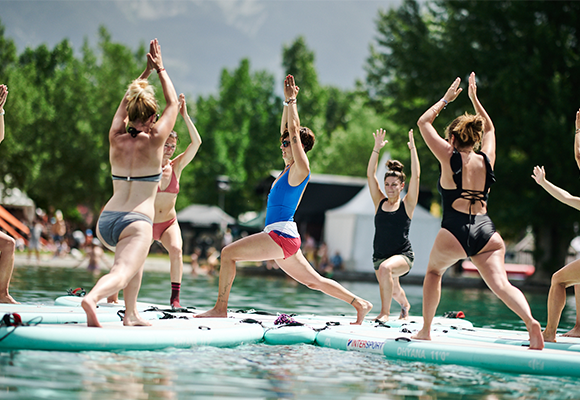 Try this playful practice on the water of Embrun combining balance and concentration.
Acroyoga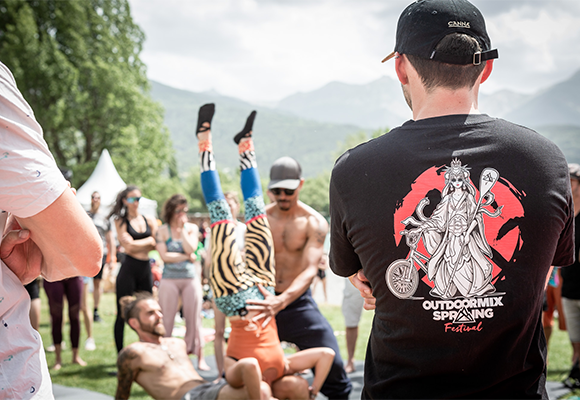 A sweet mix between acrobatics, yoga and Thai massage. To find your child's soul, we put our head upside down…

TRAD YOGA WORKSHOPS
Marilou offers you a moment of well-being yoga and accessible to all!
Treat yourself to a relaxing and calming practice for your body and mind during the festival.
Sessions with various postures, sequences, breathing techniques and relaxation.
Workshop with YOGAFIT05
Animated by Marilou
Marilou has two degrees in STAPS and has specialized in Adapted Physical Activities (health sports) for more than 10 years with people with specific health needs.
---
PRACTICAL INFO
Meeting point At the Zen Zone
Workshop prices 5€ per person per workshop
How to register Only on site, at the Zen zone.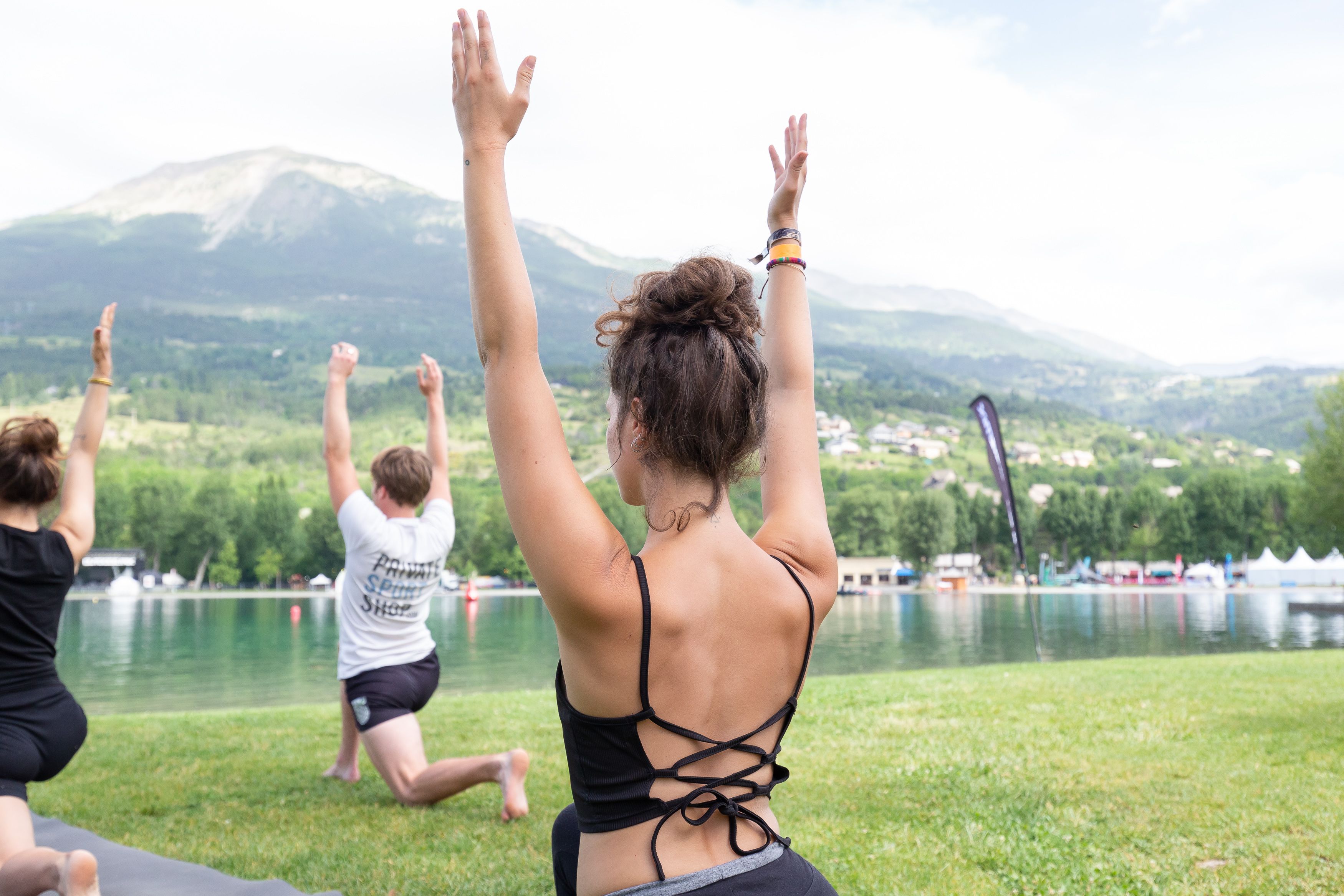 HATHA YOGA
«Awaken Your Body»
A traditional yoga practice at a moderate to dynamic pace.
This practice includes a series of postures (flow).
It is associated with breathing techniques (Pranayama) and concentration.
Schedules
⯈ Saturday, May 27 | 11am to 12 pm
YIN YOGA
«A gentle yet powerful yoga»
Slow paced incorporating the principles of Chinese medicine.
A connection to the self, to relaxation and deep release of the body and mind. Acquire and gently develop more flexibility.

Schedules
⯈ Sunday, May 28 | 11am to 12 pm
YIN YANG YOGA
«The perfect combo between slowness and dynamic postures»
A clever emotional and energetic balance between Yin postures, held for several breaths, and more dynamic and muscular Yang postures.

Schedules
⯈ Monday May 29 | 10 am to 11 am |
Sophie is waiting for you on the water for a session of yoga on Stand Up Paddle.
Add to the benefits of a yoga practice, the benefits of a practice on a Paddle = (re)connection to oneself, to Nature… Floating, breathing, discovering and feeling!
Whose turn is it?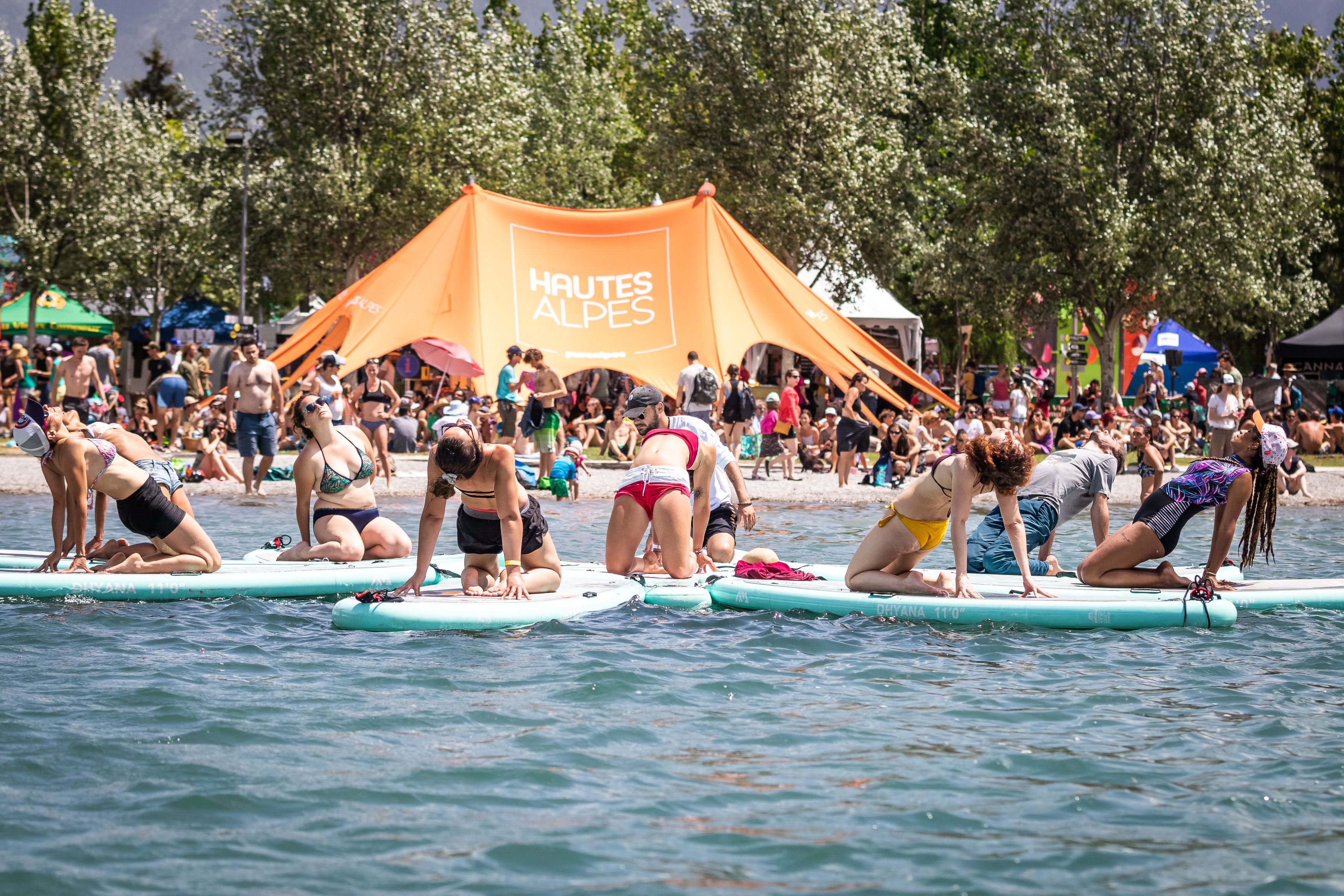 ACCESS CONDITIONS
⯈ Be able to swim
⯈ 12 years old minimum
⯈ Come with a smile!!!
Number of seats Maximum 8 people per time slot
WORKSHOP SCHEDULES
⯈ Friday, May 26 | 17:30 pm to 19:00 pm |
⯈ Saturday, May 27 | 10 am to 11:30 am & 5:30 pm to 7:00 pm |
⯈ Sunday, May 28 | 10:00 am to 11:30 am & 5:30 pm to 7:00 pm |