Handi-ski
Outdoormix Festival
Sensations for all! This year again, the Comité Handisport 05 proposes handisport discoveries during the festival.
The handi-ski is in the honor on this winter edition with as program :
Friday: Discovery of the handi-ski activity to access the different competition sites and demo ;
Saturday: Discovery and improvement of the different handi-ski disciplines;
Sunday: second day of discovery.
handisport Initiations
Handi-ski
Free Initiation
by Comité Handisport 05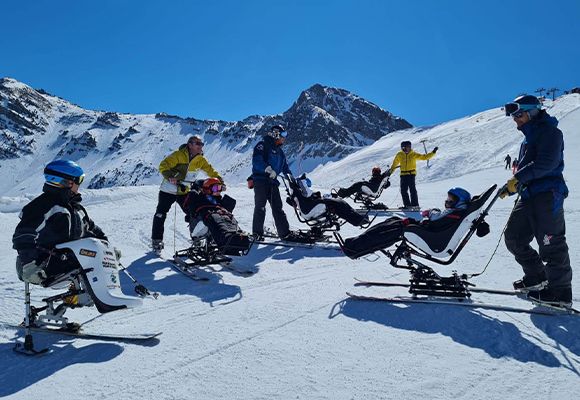 Registration CDH05 : 06.49.09.06.90 / [email protected]
Registration fees Gratuit
Dates Du vendredi 13 au dimanche 15 janvier 2023
Hours De 09 h 00 à 16 h 00
Materials & protections Provision of equipment and pilots/accompaniers
by the Comité handisport 05
We
are

hautesalpes
Press kit - Partnerships - Others