Snowboard
Outdoormix Festival
Higher and bigger, the snowpark of Vars la Forêt Blanche is the ideal playground to try tricks never seen before.
PROGRAM CHANGE : The European Snowboard Cup is cancelled.
ATTENTION : Modification of the Derby de Chabrière course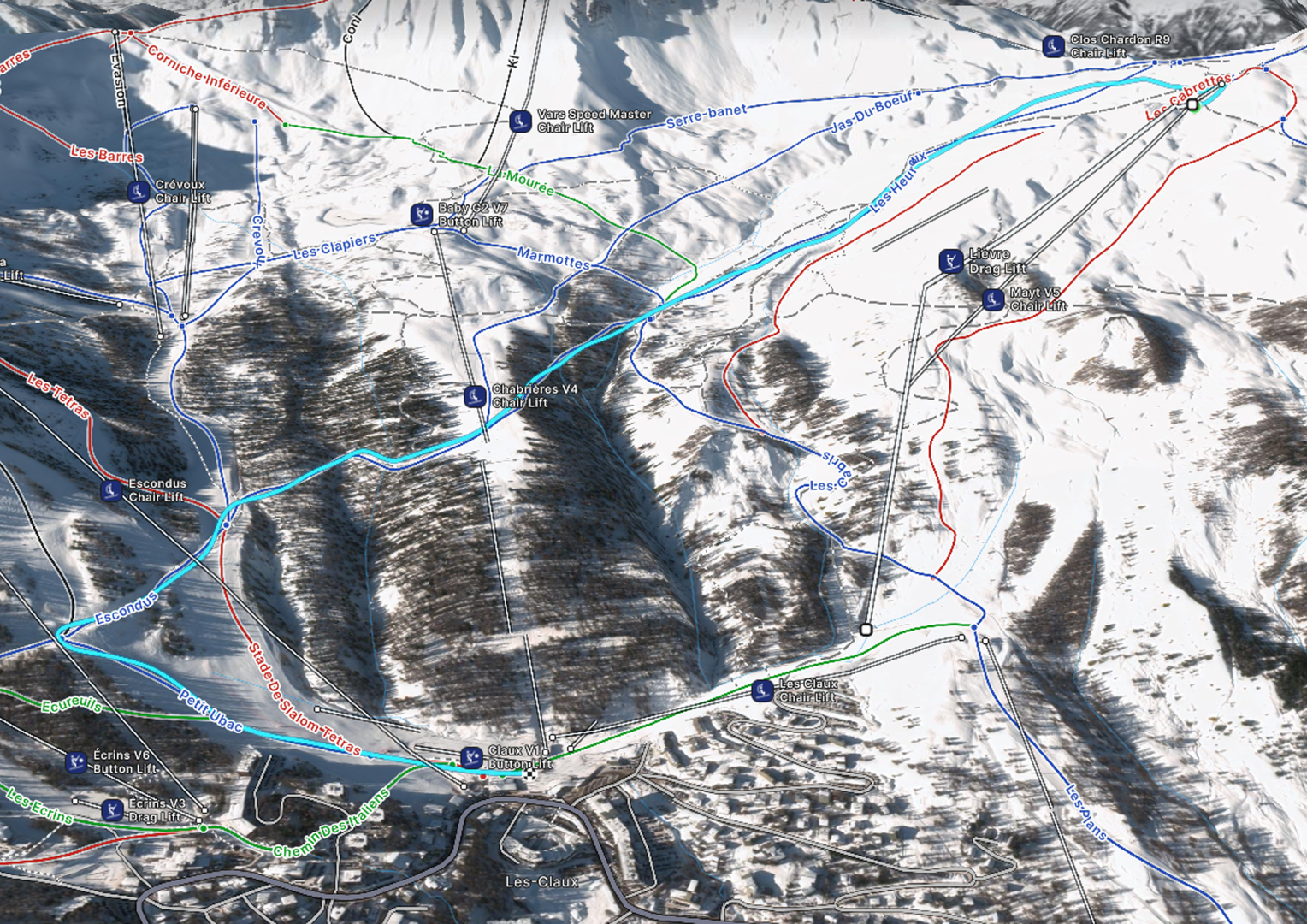 Open competition
Chabrière's derby
Open to Snowboard
Number of seats 100 riders
Minimum age From 12 years old
Minimum skills Know how to descend a blue trail (3ᵉ star).
Mandatory document Parental authorization for minors
Materials & protections Snowboard, helmet mandatory, back protection strongly recommended
Registrations Via the registration link below or at the event reception
Dates Friday, January 13, 2023
Briefing rider Meet at 3:00 pm to pick up your numbers in front of the tourist office
Competition time From 4:00 to 5:30 p.m.
Podiums At 6:00 pm in front of the tourist office
Registration fees 2 € (derby only) / 17 € (derby + ski pass)
For those who do not have a ski pass, the 17 € pass includes a special pass to get to the start of the race at the top of the Chabrière.
The passes will be given to you at the check-in at the festival reception located at the tourist office of Vars Les Claux.
Free initiations
Snowskate
FREE INITIATION
by Skatherapy



Number of seats 20 people max in the area
Minimum age From 7 years old
Registration At the Skatherapy stand on the snow front
Registration fees Free
Dates From Friday 13 to Sunday 15 January 2023
Morning hours From 09:00 to 12:00
Afternoon hours From 2:00 to 4:00 p.m.
Materials & protections Snowskate "Ambition" provided by Skatherapy, helmet required (not provided by the organization)




Discover the association Sk8therpay, which will welcome you with its animators to make you discover the snowskate with the last technology of the material Ambition!
Skater and skateboarder for you, a snowskatepark will be available for a best trick on 3 different spots!
Discover snowboarding
FREE INITIATION
by Pure Snow School
Kids initiation
Number of seats 20 kids
Age From 3 to 8 years old
Dates Wednesday, January 11, 2023
Hours From 11:00 to 12:00 a.m.
Registration No registration needed, meeting on the snow front directly
Registration fees free
Materials & protections Snowboard, boots and helmet (provided by the organization) *
---
All public initiation
Number of seats 14 people
Age From 7 years old
Dates Saturday, January 14, 2023
Hours From 3:00 to 6:30 p.m.
Registration Registration at the festival reception (in the tourist office)
Registration fees free
Materials & protections Snowboard, boots and helmet (not provided by the organization) *
We
are

hautesalpes
Press kit - Partnerships - Others