Snow Kayak
Outdoormix Festival
In search of new sensations and a good dose of adrenaline, the craziest and most seasoned kayakers get out their kayaks to compete in a frosty boarder cross. A unique race in France, riders don't hesitate to give their all to get to the bottom as quickly as possible.
Note that this year, for the very first time, the organizers open the boarder cross to two free initiation slots, open to all.
Open competition
Boarder Cross competition
Open to all
Prize Money 300 € & many prizes
Number of seats 40 kayakers
Minimum age From 12 years old
Mandatory document
  - FFCK license up to date;
  - OR a medical certificate for the practice of kayaking;
  - AND parental authorization for minors.
Mandatory materials "Play Boat" or "River Runner" type kayak, plastic paddle, helmet and back protector mandatory
Forbidden materials Waxed kayak and carbon paddle
Registration Via the registration link below or at the event reception
Registration fees 10 €
Dates Saturday, January 14, 2023
Briefing rider RDV at 08:00 to get your numbers in front of the tourist office
Competition time From 09:00 to 13:00
Podiums From 6:00 p.m. in the concert tent
Please note that in order to avoid any cancellation of the competition, a report on Sunday, January 15th (on the same time slots) will be possible in case of bad weather and/or track conditions.
Free initiations
Snowkayak discovery
Free initiation
by Eau Vive Embrun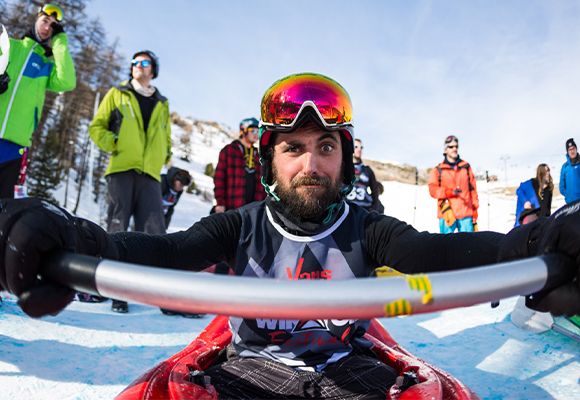 Number of seats 20 people / session
Minimum age From 10 years old
Mandatory document Parental authorization (downloadable below)
Registration At the festival reception
Registration fees Free
Dates Friday 13 & Sunday 15 January
Hours From 10:00 am to 12:00 pm
Materials & protections Kayaks and paddles provided by Eau Vive Embrun,
helmet required
We
are

hautesalpes
Press kit - Partnerships - Others