Paraglider
Outdoormix Festival
Between sky and snow, raise your eyes to admire the ballet of its artists in wire and canvas, performing breathtaking acrobatics and making your head spin in all directions. Fluid, fast and precise, these experienced pilots will express themselves above the crowd by carrying the freestyle high in the air.
General information
An unmissable event for the general public. These paragliders will be above you every day in the late afternoon to offer you fabulous aerial shows.
Practical information
We give you an appointment on the plan d'eau d'Embrun to come and appreciate this moment of escape.
Schedules may vary and will be defined according to the weather conditions.
NOTRE AMBASSADEUR
ELIOT NOCHEZ ♂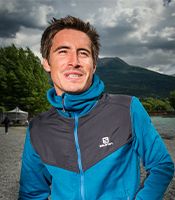 A regular at the festival, Eliot has always flown and never stops challenging himself. This passion does not stop at official competitions… and he has understood that!
We
are

hautesalpes
Press kit - Partnerships - Others