MTB Dirt
Outdoormix Festival
FMB Bronze competition, we are waiting for you many Dirters with this year some modifications on the line. A line shaped by ours expert Nicolas Terrier, Jérémie berthier, Max Chauvet et David Dejean. And this year you could participate to the DH in parallel !!!
MTB DIRT CONTEST
COMPETITION INFO
Competition format FMB Bronze - Dirt Compétition
Prize money 1500€ & many prizes
Open to 60 riders
Open competition From category U18 (from 16 years).
---
REGISTRATION INFO
Required documents
  ⯈ Valid FMB license
  ⯈ Medical certificate (-1 year) for the practice of mountain biking in competition
  ⯈ Parental authorization for minors.
How to register Via the form below.
ADDITIONAL INFORMATION
To be ranked and score in the FMB event, you must submit:
  ⯈ Either a World Tour license ( & )
  ⯈ Or a Free license ( only)
To reserve your FMB license online, please click on the button below.

EQUIPMENT & PROTECTIONS
Required equipment
Dirt bike in riding condition | Helmet
Protections strongly recommended
Knee, shin and wrist guards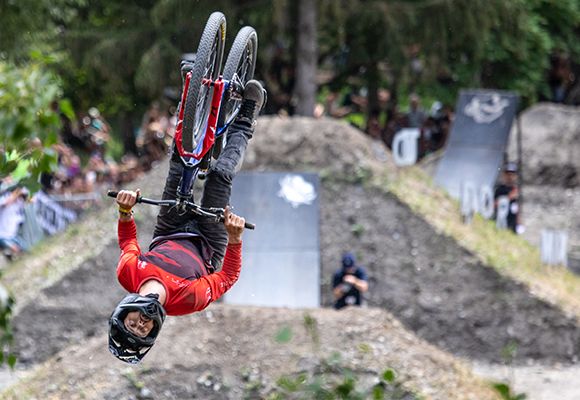 We
are

hautesalpes
Press kit - Partnerships - Others