Stand Up Paddle
Outdoormix Festival
The Outdoormix Festival presents since 2013 the best river course in Europe for the practice of SUP River thanks to the Durance river which is particularly adapted thanks to its big flats which follow rapids of class 2 to 3.
This year, the greatest SUPers will meet on the Outdoormix.
S.U.P RIVER TOUR
COMPETITION INFO
Competition format European Open and SUP River Tour in 2 races
Open competition From 14 years old (category U16)
Prize money 400€ & many prizes
Competition venue Along the dike of the Durance - From Pont Neuf to the wave of La Clapière
REGISTRATION INFO
Required documents
  ⯈ Valid internationale sport license
  ⯈ Medical certificate (-1 year) for the practice of Stand Up Paddle in competition
  ⯈ Parental authorization for minors.
How to register Via the form below.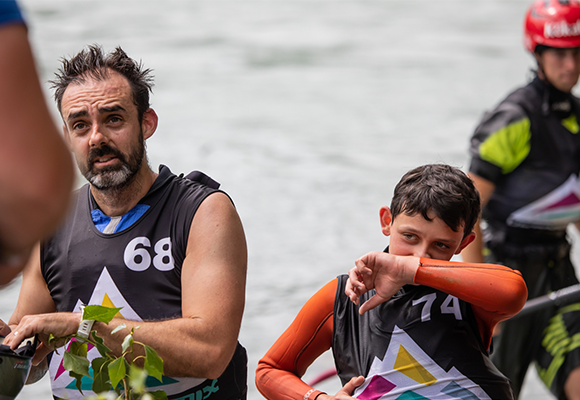 EQUIPMENT & PROTECTIONS
Required equipment Inflatable board of 11 FOOT MAXIMUM - Rigid board not allowed.
Mandatory protections Lifejacket (Standard "CE en 393") | Helmet (Standard "CE en 1385" or "CE XXXX 5") | Leash on drop belt | Closed toe shoes and sufficient against the cold
Locations
Stand Up Paddle
We
are

hautesalpes
Press kit - Partnerships - Others